With nearly 90 years of experience in tailoring & menswear, Waddington's collections are curated each season to offer a complementary selection of formal suits, shirts, ties and accessories, casual jackets, trousers and knitwear and footwear.
Ready to wear suits and jackets from our core brands, Digel & Magee include formal 2- & 3-piece suits as well as casual linen/silk, wool & Donegal Tweed jackets. Our jacket selection includes checks, plain, striped and slim-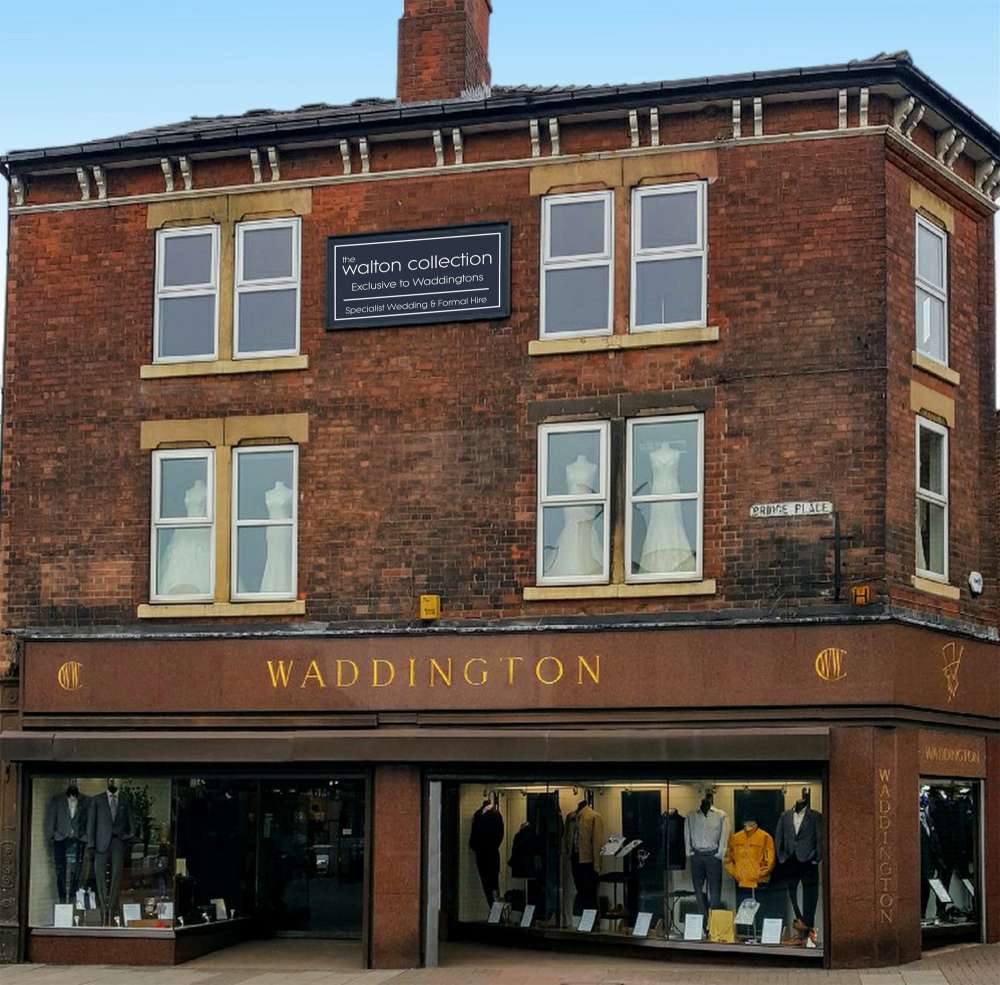 Where in Worksop are the closest car parks to C W Waddington?
Priory Centre Car Park
0.05 miles - S80 1JR
Gateford Road Car Park
0.09 miles - S80 1DX
Matalan Car Park
0.09 miles - S80 1RF
Where possible, distances have been measured from the vehicle entrances. Closer access may be available by foot.