Piccolo Espresso Bar is located at the top of Worksop town centre, opposite the new Savoy Cinema complex.
The coffee is hand roasted on the premises using a small batch coffee roaster.
Our espresso is hand pulled, on a Victoria Arduino Athena Lever espresso machine.
Freshly roasted coffee beans along with perfect extraction, results in a rich, sweet and fragrant coffee.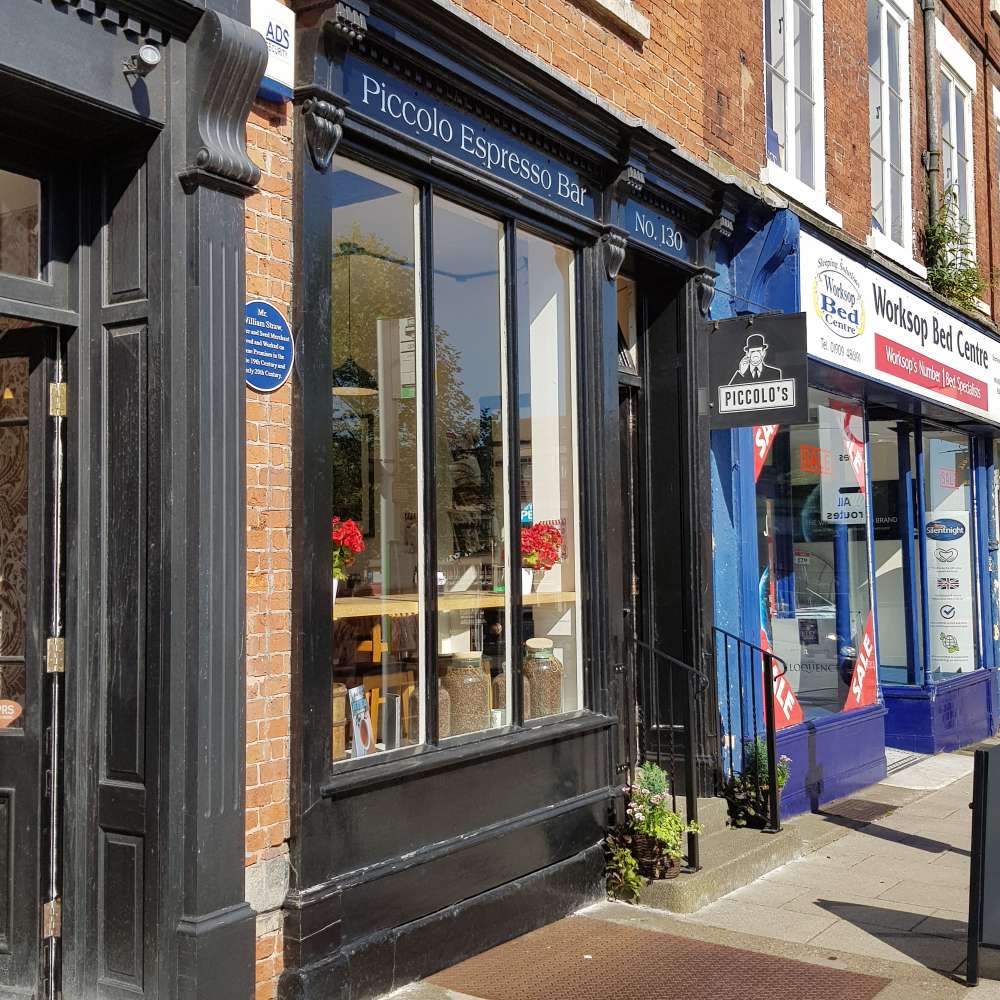 Where in Worksop are the closest car parks to Piccolo Espresso Bar?
Town Hall Car Park
0.07 miles - S80 2AH
Lead Hill Central
0.08 miles - S80 1LJ
Castle Hill Car Park
0.09 miles - S80 1LJ
Where possible, distances have been measured from the vehicle entrances. Closer access may be available by foot.