The Bo-Kay Florists are a team of qualified and friendly florists that can cater for all your floristry needs. We specialise in floristry designs for the home and also design for all occasions such as Weddings, Anniversaries, Thank you, Congratulations and Get well. We can supply gifts such as chocolates, balloons and teddy bears with your flowers if required.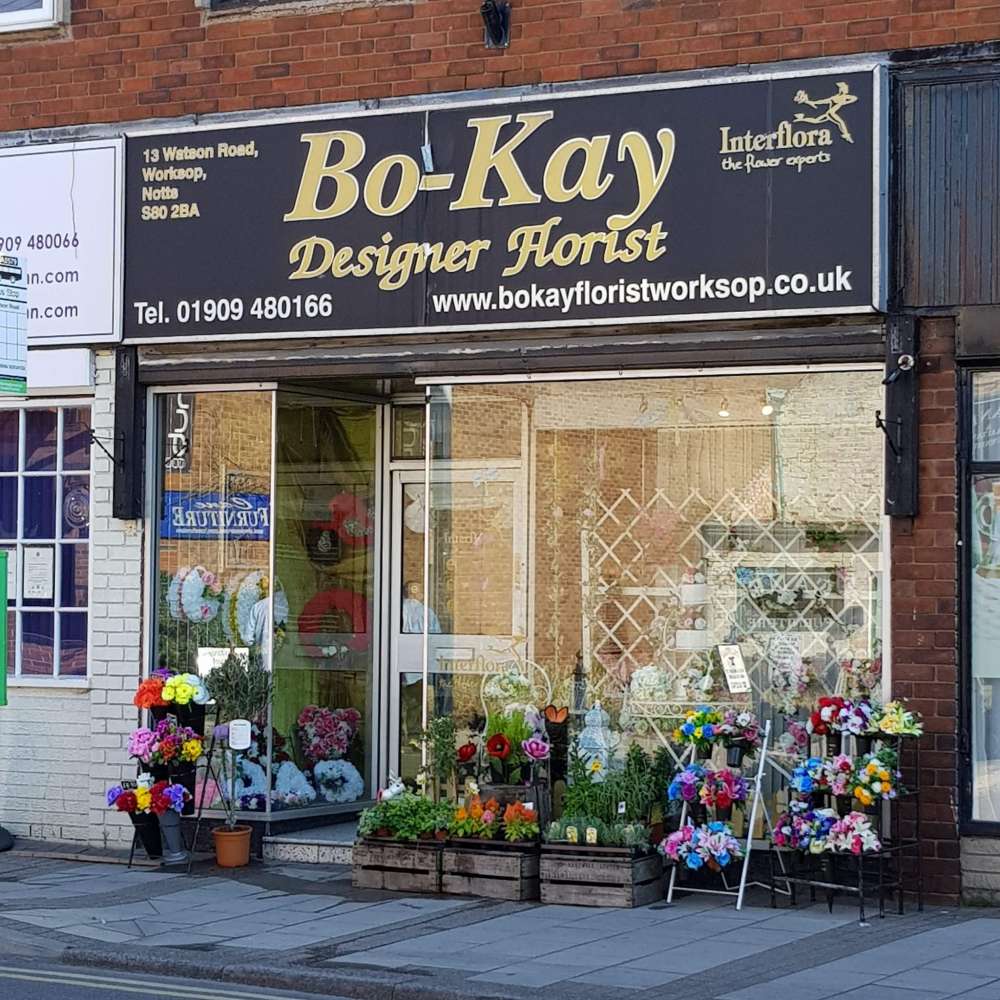 Where in Worksop are the closest car parks to Bo-Kay?
Priory Centre Car Park
0.07 miles - S80 1JR
Matalan Car Park
0.09 miles - S80 1RF
Gateford Road Car Park
0.12 miles - S80 1DX
Where possible, distances have been measured from the vehicle entrances. Closer access may be available by foot.
Bo-Kay - The Lowdown
www.bokayfloristworksop.co.uk/
Bo-Kay is at 13 Watson Road, Worksop, S80 2BA
Bo-Kay, Worksop Opening Hours
Mon: 09:00 AM - 05:00 PM
Tue: 09:00 AM - 05:00 PM
Wed: 09:00 AM - 05:00 PM
Thu: 09:00 AM - 05:00 PM
Fri: 09:00 AM - 05:00 PM
Sat: 09:00 AM - 02:00 PM
Sun: Closed
These hours may have changed due to Covid-19 restrictions. Please check before you travel.
Other Businesses in Worksop, like Bo-Kay